Impropriety
Is there Hope for Frances?
Lady Frances Wrentmore sat back and watched every one of her best friends find love and get married.  Was she on the road of becoming a spinster, doomed to live a lonely life, beyond children and without love?
Twice engaged, Frances had the worst luck with her suitors till a matchless match, an unlikely alliance and a rejected lover forces her circumstance.  Will love suddenly find Frances?
Book 4 and the finale in The Hollinger Series.  Includes crossover characters from Dare To Love, A Matchless Match and Arrogance & Conceit.  Read the Hollinger Series today!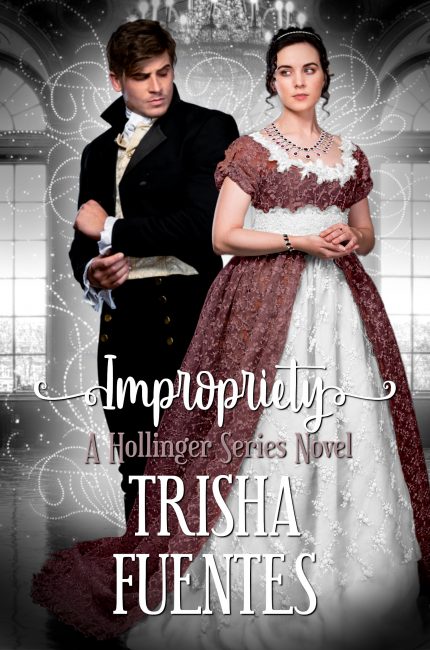 Series: The Hollinger Series
Book: #4
Published: 2019
Author: Trisha Fuentes