The Bargain Bride
A Spanish Mafia Arranged Marriage Romance
Chelsea Jenkins was a successful business woman. After inheriting her father's tire store when he passed away, she tried to keep the failing business from going under. Until …. A new auto garage takes over the empty building across the street.
I really liked this book!  Wish it was longer.
Kindle Reader
Victor Morales was the son of an arrogant Spanish Mafia Boss of La Maldad, a well respected dynasty of organized crime. Victor was as scandalous as they come, surrounded by women, dealing in drugs, gambling and strip clubs. When Victor moves one of his money laundering businesses across the street from his competitor, tempers flare. Ms. Jenkins is unhappy, she doesn't miss an opportunity to let Victor know how furious she was.
But when Chelsea realizes she can't come up with the money her father owes on a loan, Chelsea is extended an offer she can't turn down.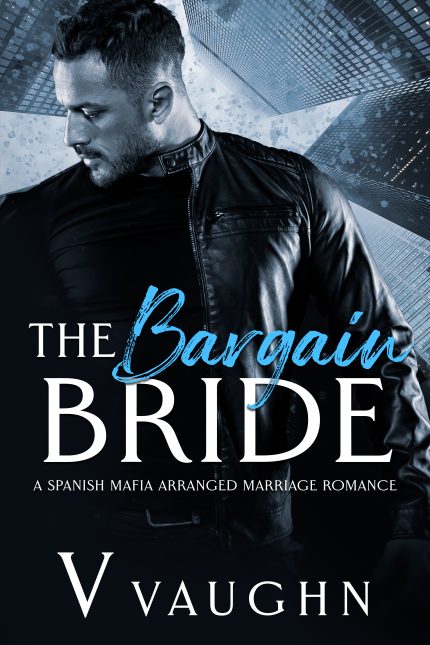 Published: 2021
Author: V. Vaughn
Buy From Amazon