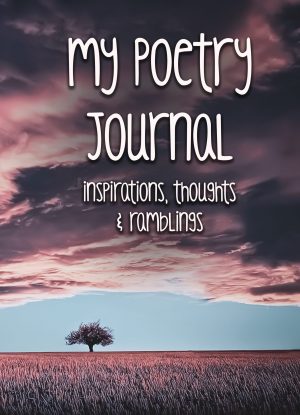 Title:
My Poetry Journal
Author:
Ardent Artist Books
Genre:
Journal
Release Date:
2021
Where to Buy:
Amazon
Fillable, blank notebook and journal, perfect 6x9 size to jot down inspiring moments, thoughts or ramblings. Keep by your bedside, throw in your purse or backpack.
This journal features:

A fillable table of contents to easily reference your poems
50 lined poem pages, including page title and today's date
Random anonymous poems for inspiration

Get yours today - dream on - write on!