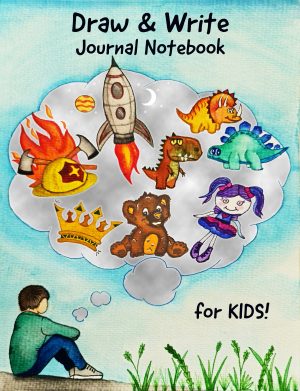 Title:
Draw & Write Journal Notebook for Kids!
Author:
Ardent Artist Books
Genre:
Journal
Release Date:
2021
Where to Buy:
Amazon
Inspire creativity with this easy to use notebook journal. Features include:

3/4 inch Lined Paper with Drawing Space
Blank wide-ruled with dotted lines
Random coloring and puzzle pages
100 pages
Size 8.5 x 11
Soft matte cover

Terrific for stocking stuffer, gift bag, homeschooling, or handwriting practice. Makes a great gift for any child!