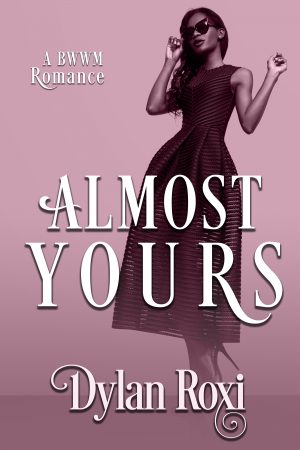 Title:
Almost Yours
Author:
Dylan Roxi
Genre:
Modern
Release Date:
2022
A BWWM Romance

Under Development

Shandy Johnson and Leo James had been a couple for years. They were engaged to married, things seemed perfect until Leo drops a bombshell that his job is sending him to open up a branch in another country. Shandy didn't want to move out of the United States, her career was here.

Max Fenton worked side by side Shandy for years. His law firm hired her because she was a brilliant lawyer. He admired her tenacity and loved their daily flirty banter, until one night he felt her vulnerability.

How could she be attracted to her white coworker when she was living the dream with her soul mate? Could it be her fiancé's selfishness that was pushing her into another man's arms, or was it something else?