The Penny Bride
Miss Daisy Colmb wasn't a princess, but a wealthy daughter to one of the richest women in America. Her mother, Mrs. Hannah Colmb was a widow and had already married her three other children off to well-respected families. Now it was Daisy's turn.
Stumbling upon an ad from a nobleman searching for an American heiress, Mrs. Colmb jumped at the chance to match her plain-looking ne'er-do-well. Daisy was opinionated, steadfast, and most men steered away from her any chance they got – so why would this English nobleman be any different?
One of the best books I've read so far this year!
Amazon Reader
Lord Bingham was desperate, his drunken brother gambled away their inheritance, and left him a mountain of debt after he died. How was the Earl going to find a lump of money in a short amount of time? Marry it … that's how, when he decides to place an ad in an American newspaper.
Book One in The Dollar Princess Series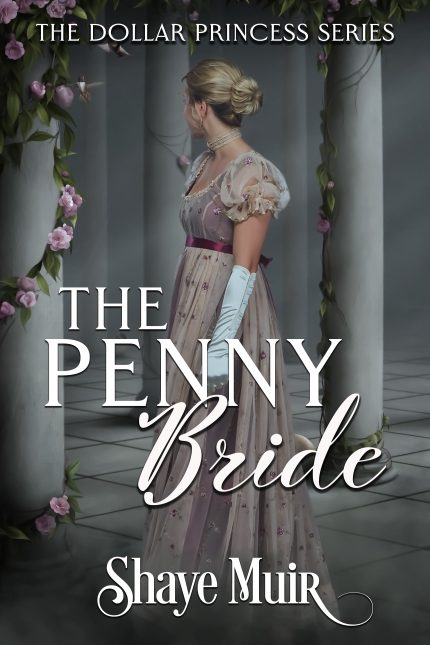 Series: The Dollar Princess
Book: #1
Published: 2022
Author: Shaye Muir
Buy From Amazon