The Marquess Made For Me
New York, 1800
Victoria Giordano was born in America to Italian immigrants who made their money in textiles. Now the Giordano's are one of the wealthiest families in New York, and it was time to find a husband for Victoria.
Italian men in New York were no good for his daughter, and Vito looked elsewhere – across the sea – perhaps, Italy? No, England. And came across a Marquess searching for an American bride.
The Marquess of Wynehill was considered a dandy, spending all his money on lavish clothes, shoes and jewels. Always dressed in the latest of fashion, he longed for an elegant bride when his accountant let it be known that his entire estate was flat broke. With no money left to entice an English Rose, the Marquess searched across the sea – perhaps, France? No, America!
Find out what happens when an English nobleman who's into fashion meets an American heiress whose family's riches come from couture.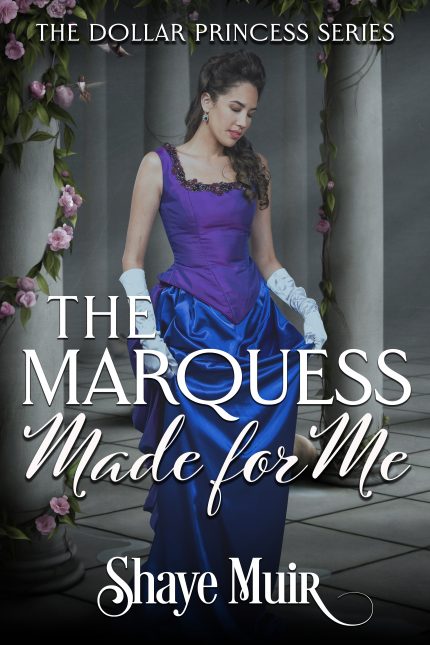 Published: 2023
Author: Shaye Muir
COMING SOON!