Evenly Matched
Lorenzo Beneditti was his mother's favorite, but his father's constant source of trouble. The Beneditti family was well known throughout many organized crime families, they were considered top-level, the peak of the Italian Mob. At twenty-two, Lorenzo repeatedly tried to live up to his father's expectations, but always fell short of doing so. Until he meets his match in the female version of himself.
Carla Caldarelli was her father's favorite, but her mother's worst nightmare. The Caldarelli family were soldiers of the Beneditti's—second in command—so when Carla finds herself in a bind, she looks to Lorenzo for help.
Really liked it, but I wish it was longer.
Amazon Reader
Can Lorenzo save Carla? Can Carla rescue Lorenzo? Find out what happens in this new Italian Mafia Arranged Marriage Romance.
Includes crossover characters from "The Bargain Bride"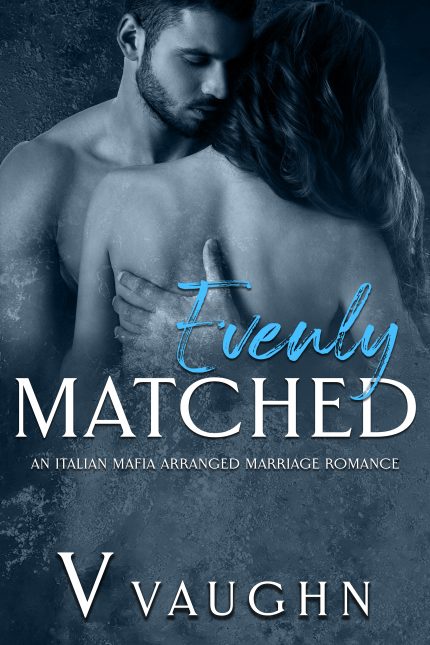 Published: 2021
Author: V. Vaughn
Buy From Amazon