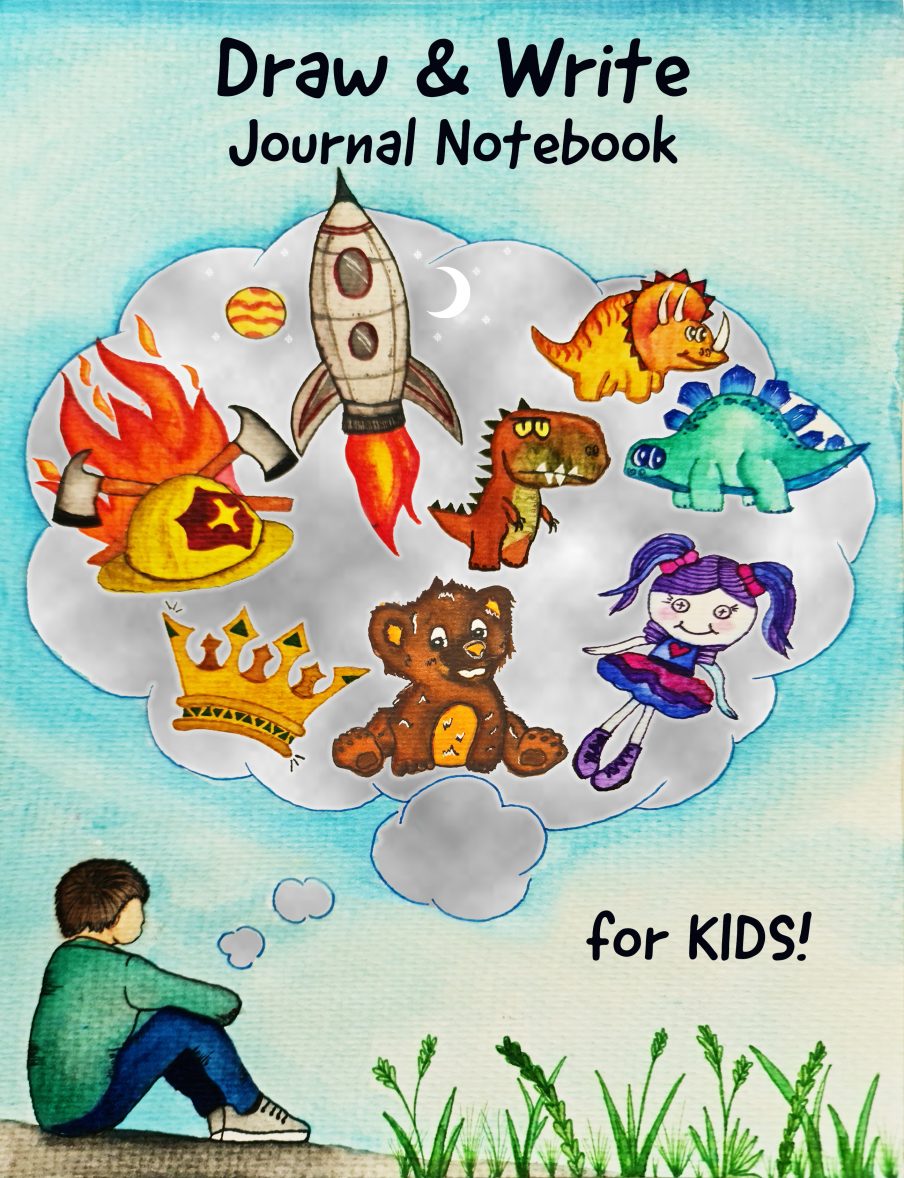 Do you have children?
Are they imaginative? Do they love to draw with scattered paper everywhere? We have a paperback that's perfect for them! Our Draw & Write children's notebook is great for those children who love to create their own stories and keep them all in one place.
Draw & Write Children's Journal Notebook is a lined journal with space at the top of every other page for your child to draw their perfect "scene". Great for story-telling, entry level comics and so much much!
Buy your paperback today! Sold on AMAZON $6.99